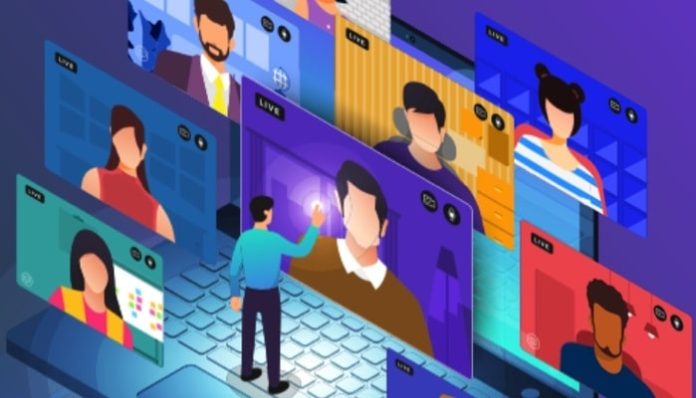 The ever-increasing number of people using the internet has drastically changed how clinical trials are promoted to patients. Today, clinical trial sponsors and companies working on their behalf can put ads directly in front of relevant people, to inform and educate them about a trial. In orphan drug R&D, where patient recruitment is a constant challenge, digital advertising is one of the best ways of reaching the relevant niche groups of people affected. So how can sponsors best utilize digital advertising channels to help shorten recruitment timelines, and what rules and regulations do they need to keep in mind?
Choosing the right ad channel for patient engagement
From Bing to TikTok, there's a variety of digital platforms to choose from when it comes to running an advertising campaign. Understanding where the audience spends most of their time online is important when deciding where to run ad campaigns. There's no point running ads on Snapchat if the target population for the clinical trial aren't using it.
Depending on the nature of the disease being researched, sponsors can usually get away with using Facebook and Google. Facebook is the most widely used social media platform in the US, especially when we include Instagram. Google has the biggest search engine market share in the US, and Google-owned YouTube is the second biggest social media network in the US.
The choice of advertising channel can also depend on where the trial sites are located because these may be in countries where clinical trial advertising isn't permitted on certain digital channels. For example, Google only allows clinical trial advertising in certain countries, and Spain is one country where sponsors might recruit trial sites, but will have to think beyond Google to reach potential trial candidates online. Here's the full list of countries where Google allows clinical trial advertising: https://support.google.com/adspolicy/answer/176031?hl=en-GB
Through Facebook, we can show ads to people based on their age, location, gender, interests and more. For example, we could show ads only to males of a certain age who are interested in haemophilia-related content. Google offers multiple ways for advertisers to run ads, including search ads that appear at the top of Google search results on related search queries, banner adverts on a selection of relevant websites that the targeted user may visit, YouTube ads, and banner ads that follow a user around the internet after they have engaged with certain websites.
Keeping messaging controlled on social media
Digital channels, specifically social media, are built around the idea of giving everyone a voice and a chance to share their thoughts. However, with clinical trial advertisements, sponsors need to be strict about the information shared with potential participants and the wider public. Marketing material has to be approved by an IRB and sponsors need to ensure that only IRB-approved content is shared with patients. Even so, misleading and unapproved information about the clinical trial could be shared on digital channels inadvertently – a user may post a comment on the sponsor's social media ad that other social media users will then see, and this may alter their expectations of the research.
One way to get around this is by only choosing ad formats and advertising channels that don't have a comment option or where there's an option to disable comments. That's not to say, patients should be prevented from asking questions about the research; rather that there should be a formal process for patients to get the most factually accurate answers from the research staff or the sponsors directly, rather than from social media users who may not have the correct or most up-to-date information.
Key rules, regulations and advertising policies for patient recruitment
All of the major digital advertising channels have strict policies to protect their users and ensure they are adhering to healthcare advertising restrictions set by governing bodies.
There is a whole myriad of advertising policies to adhere to, but the main one across all major channels is to notmislead users with false claims or misinformation. For clinical trial ads, this means ads can't make any false promises about the trial in question or make any allusions about the drug being tested. Advertisers can focus on what the trial is trying to find out but can't mislead users around the benefits of the unapproved drug.
A key policy for running healthcare-related ads on Facebook and Instagram is a ban on any ad text referencing or alluding to personal attributes or characteristics of the targeted group or individual, including health conditions. Advertisers cannot explicitly point out a user's health condition in their ads. Promoting clinical trials to only people with a certain rare disease is allowed but advertisers can't point them out in the ad text, for example, by saying: "Diagnosed with sickle cell? Then this clinical trial is for you."
An updated list of all of the ad restrictions in place for running clinical trial recruitment campaigns on digital channels can be found here: https://xperiome.raremark.com/catalysts/21-century-ad-policies-for-patient-reach
Beyond trial recruitment – using digital channels to make a larger impact on patient lives
Patient populations in rare diseases are by definition very small and usually dispersed across the globe. Rare diseases attract less attention from medical researchers than common conditions, meaning that published literature can be scarce. People with rare diseases are usually the ones who know the most about their conditions, because they live with the day-to-day realities.
Finding ways to work with patients across the whole spectrum of drug development, rather than just during clinical trials, can help sponsors and researchers gain a deeper understanding of the rare disease and how it affects people's lives. This in turn will help them develop better treatments that will have a larger impact.
Digital channels can facilitate this way of building patient input – from working with patient groups to educate people on the benefits of sharing their experiences and running online surveys on patient platforms, to analyzing social conversations and search engine behavior for key trends and insights.